A Little Bit About Ooooush
Ooooush describe themselves as being created with one very simple objective in mind that is amazing clothes at amazing prices. The company has formed strong bonds with manufacturers in Italy, Europe, and the rest of the world which allows customers to have a look at their celebrity inspired designs before anyone else. They strive to bring the latest trends and celeb inspired styles whilst ensuring the very best value for money.
What Makes Them Different??
Well that question is very easy for me to answer. The only thing that makes this company different from the likes of misguided, asos and pretty little thing (to whom they are constantly being compared to, as their clothing and style are similar) is their prices. The styles that are available are extremely on trend. Up to the minute styles at very cheap prices. you can see why this company is growing in popularity. You see more and more positive company reviews which are all raving about oooosh and their amazing value for money.
Take A Look At What They Have Here
If so far you like the sound of this company and fancy checking out this online store then click the image to be taken directly to their site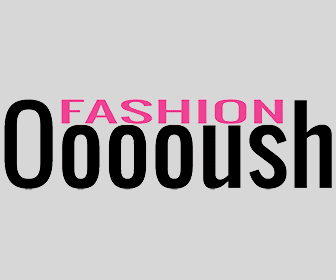 So What Do They Have For Me In The Sale??
They have some amazing offers in their sale. Here I have selected some of the most on trend, popular key piece's for this season:
This dress I have actually ordered myself for a wedding I am attending this month, modelled by the beautiful Michelle Keegan, click here to be taken direct to this offer now only £12.99 Beautiful Briony Dress http://www.paidonresults.net/c/46013/1/1388/0/briony
Next up is this lovely little lace skater dress priced at only £16,99 click here to get your Lace Skater Dress – Lola http://www.paidonresults.net/c/46013/1/1388/0/lola
One last item I am going to recommend from the sale (then I am going to highlight a few items that are not in the sale but are still great value for money items ) This is a red lips print body con dress called candy. Ideal for a night out, team with a trendy black hat for the ultimate trend alert Red Lips Print Dress – Candy only £11.99 http://www.paidonresults.net/c/46013/1/1388/0/candy
What Other Items Do They Have Other Than Sale Items??
Here are some other items that are not yet in the sale but could well end up in there, At these prices you would think that they are set at sale prices but they aren't. Here is my selection of just some of the best stuff on their site:
The High Neck Jersey Top Inspired by Kylie Jenner, priced at only £4.99!!! This is an item that every girl should have in their wardrobe right now Kylie Jenner Inspired top http://www.paidonresults.net/c/46013/1/1388/0/penelope
Micheele Keegan Inspired Black Wet Look Leggings only £7.99 Black Wet Look Leggings http://www.paidonresults.net/c/46013/1/1388/0/black-wet-look-leggings-ruby
Wine Ribbed Knitted Body Con Dress only £12.99 This is a stunning dress Beautiful Wine ribbed knitted body con dress available in a variety of colours
Kimberley Garner and Ellie Goulding have both been papped out in these awesome leggings and for only £7.99 you too can join the fashion elite Gingham Leggings http://www.paidonresults.net/c/46013/1/1388/0/zoey
Other Available Promotions
That isn't all. If you order over £25 you will receive free delivery, and if you sign up now you will receive 15% off your first offer, so go on grab yourself a celeb inspired bargain now…